That is, an inter­est­ing way of say­ing "I have a new phone that doesn't require a con­certed weights train­ing regime for sev­eral months before you can begin car­ry­ing it around with you".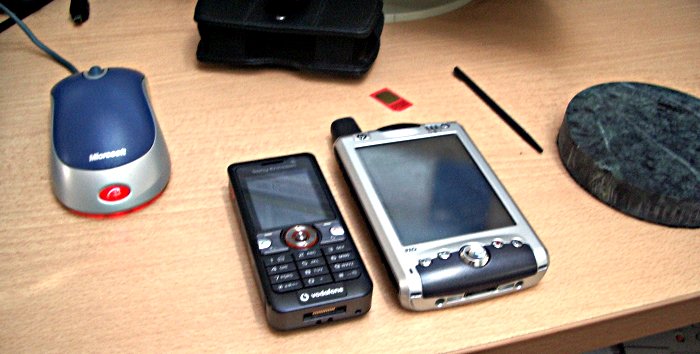 Noth­ing amaz­ing, it's a fairly aver­age look­ing Sony Eric­s­son V630i. My ratio­nale in buy­ing it was that it's not as though it's part of the same busi­ness units as the DRM morons, any­way, and actively sub­verts their cause by offer­ing MP3 & WMA sup­port, instead of retarded ATRAC spe­cial­ness. It does use an M2 card instead of microSD, though, which is a bit of a shame.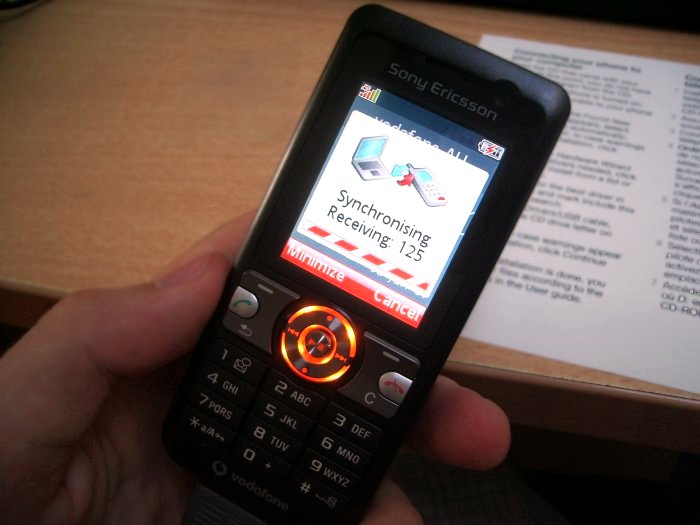 Its PC Sync­ing is ade­quate, though obvi­ously not up to the Win­dows Mobile per­fec­tion to which I am accus­tomed :P
Mostly I just wanted PC sync­ing to make con­tact trans­fer pain­less. The "PDA" func­tion­al­ity (if one even dare call it that) is very much a sec­ondary thing: I'm vaguely con­sid­er­ing buy­ing a Palm, but not until I've got my head around this com­pletely. It's rather on the usable side, but the inter­face is obvi­ously more lim­ited than a touch screen would ever be.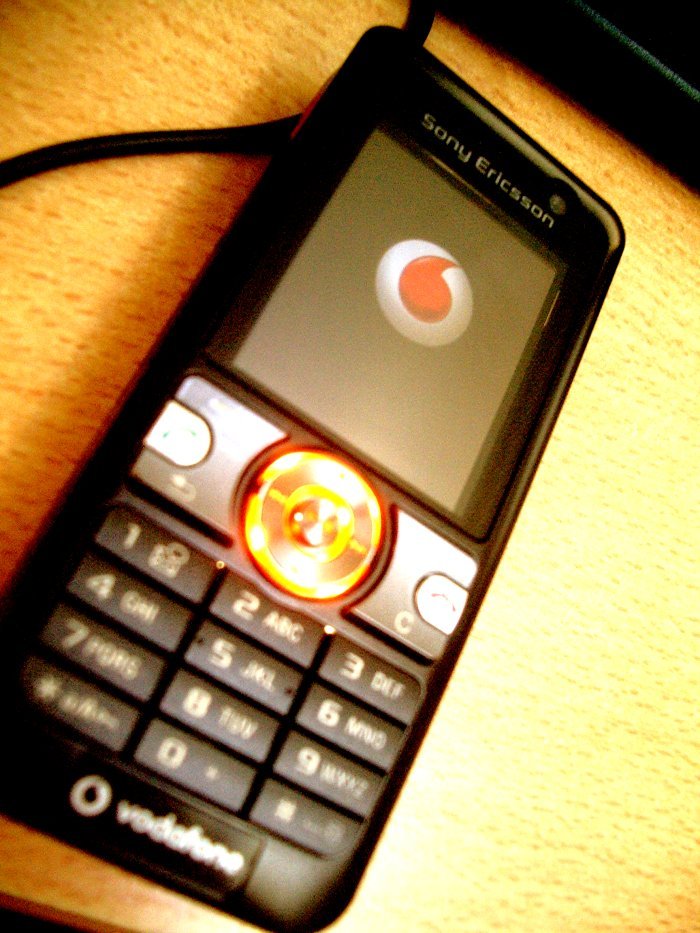 It cost me… noth­ing, on a Voda­fone con­tract. I didn't mind that because I'm not locked into the hand­set for the con­tract length — I can unlock it from the Voda­fone net­work today if I want, with­out any charge, and stick my (3G, but, alas, I've only got par­tial 3G cov­er­age at my house — with both 3 and Vodafone/Optus, haven't tested Tel­stra — so there's not a great deal of UTMS going down here at the minute — reg­u­lar triband GSM wins out) SIM into any other phone.
Yes, that's right, petty 3 users. I can change phones with­out hav­ing to go grov­el­ling to my net­work provider. Howdya­likethathuh? *gloats* :)
Any­way. It's still good fun. It also has an MP3 player, but the probably-prohibitive cost of M2 media for this thing, com­bined with the supremely uncom­fort­able bun­dled head­phones (they're designed for like, ele­phants or some­thing) and lack of reg­u­lar 3.5mm jack (*tear*) mean it's not likely to get used much. 'cept to say it sup­ports WMA & MP3 ring­tones, which is about as much fun as I had with the iPaq, only Win­dows Media Player actu­ally sup­ports this as a media device.
Yes, friends, that too is irony.