DUNS num­bers (Duns and Brad­street) are needed for a few things business-related but you run your own busi­ness you've prob­a­bly never got around to apply­ing for one.
If you've reg­is­tered a com­pany in Aus­tralia, chances are you've already got a DUNS num­ber. Sur­pris­ing, huh?
Search for your busi­ness and a DUNS num­ber will be avail­able top left, just above the com­pany name or ABN.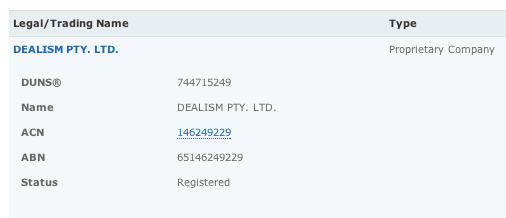 I dis­cov­ered this while try­ing to reg­is­ter for Apple's iOS Enter­prise pro­gram, which requires a DUNS num­ber as part of the appli­ca­tion process. You can sign up for the devel­oper pro­gram with­out one (and it's cheaper), but to pri­vately man­age and dis­trib­ute apps you need enter­prise access.
As we pre­pare to launch our Equip Mobile pro­gram into schools, the abil­ity to roll out soft­ware to all users in an organ­i­sa­tion is some­thing we need to be across!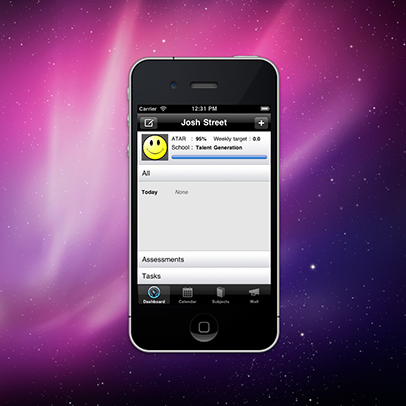 posted on Monday, May 23rd, 2011 at 12:38 pm by Josh Street, filed under
General
.