Google.cn search queries for May 19th at 2:27pm took a bit of a hit, as follows: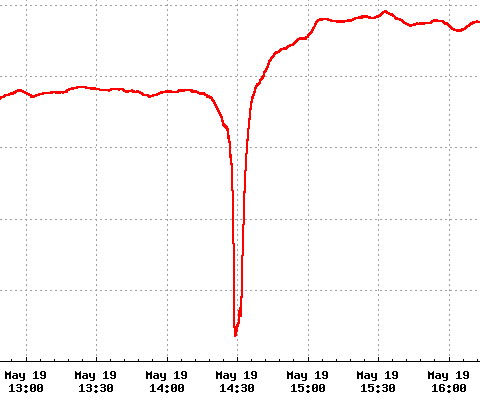 Three min­utes of national mourn­ing for earth­quake vic­tims. Taken seri­ously and mov­ing in a way that is a lit­tle dif­fi­cult to imag­ine an ana­logue for in Aus­tralia — tongue-in-cheek about re:cessation of Google-ing… but intended as a broader com­ment on national dis­plays of stuff in all seri­ous­ness. Per­haps unfair as Aus­tralia hasn't really had any dis­as­ter of this mag­ni­tude in recent times, I know.
Every­one was out­side as traf­fic stopped to remem­ber and share in the grief of mil­lions. Some things are more impor­tant than search.
[Google post via]