Essay, CLCV1001.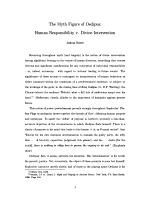 Full­text fol­lows, incor­rect for­mat­ting. PDF ver­sion also avail­able (proper for­mat­ting, foot­notes, etc.).
#
by Josh Street on April 28th, 2006 Tags:
benevolent ruler
,
King
,
leader
,
New York
,
Oedipus falls
,
Oracle
,
Oxford
,
Oxford University
,
Oxford University Press
,
Rex
|
1 Comment »
This is a post that I've been want­ing to make for a while now, but haven't, because the facts still weren't clear and there's a part of me that aspires to jour­nal­ism beyond pure blogging.
July 23, 2005. "Bomb sus­pect shot dead on Tube".
July 24, 2005. "Police gunned down inno­cent man".
Notably, police did not gun down "Bomb sus­pect". Shoot first, ask ques­tions later. Okay, what­ever. They screwed up, they're only human. So why am I jump­ing up and down about it (value of human life aside — because we know thou­sands of peo­ple in non-Western coun­tries are being killed every­day and no-one blinks)?
If noth­ing else, their rea­son­ing. The appar­ent lack of recourse.
"For some­body to lose their life in such cir­cum­stances is a tragedy and one that the Met­ro­pol­i­tan Police Ser­vice regrets," police said, acknowl­edg­ing they had shot the wrong man.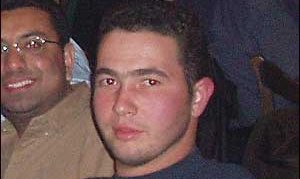 They are now try­ing to get the body of mur­dered Brazil­ian, Jean Charles de Menezes, back to his home land in accor­dance with the wishes of his family.
"The gov­ern­ment expects the British author­i­ties to explain the cir­cum­stances that led to this tragedy," a For­eign Min­istry state­ment said.
The Brazil­ian was "appar­ently the vic­tim of a lam­en­ta­ble mis­take", the state­ment said.
Brazil­ian For­eign Min­is­ter Celso Amorim issued a state­ment in which he states his expec­ta­tion the British author­ites explain the events that unfolded. This is impor­tant: there has been no men­tion from the British of any fur­ther inves­ti­ga­tion or inquest into the death of Jean Charles de Menezes.
The actual nature of the killing itself, how­ever, is also in need of expla­na­tion. Police, appar­ently, assessed the risk and deter­mined the actions that would result in the mur­der (I use that word unflinch­ingly, for that is what this is) of an inno­cent man. Let us pause to col­lect what we know of the sit­u­a­tion, from the state­ments of eyewitnesses.
The police were in plain clothes. Other pas­sen­gers on the train had absolutely no way of know­ing with any degree of cer­tainty that the men weild­ing guns were, in fact, mem­bers of the Lon­don Met­ro­pol­i­tan Police Ser­vice. With­out indulging in con­spir­acy the­ory, to this day the only way the pub­lic can "know" this is by the [later, rather delayed] state­ments of the police force itself: the actual killers could quite eas­ily have been a covert British force that unseen agree­ments nec­ces­si­tated the blame being placed upon the Met­ro­pol­i­tan Police.
The "Met­ro­pol­i­tan Police Ser­vice", wear­ing plain clothes, weild­ing sev­eral "heavy"-looking hand­guns (accord­ing to eye­wit­ness Mark Whitby), start chas­ing after this man.
If we cut through the ide­o­log­i­cal obfus­ca­tion about how "ter­ror­ism has no effects on the pop­u­la­tion" what­so­ever and "insert name of attacked city here will be strong!" rhetoric, just for a sec­ond, it's pretty self-evident that ter­ror­ism does have very real effects, man­i­fest in (amongst other things) a pre­vail­ing sense of para­noia. Ter­ror, con­cep­tu­ally, is based upon the irra­tional. You are not sta­tis­ti­cally likely to be killed in a pub­lic place in Lon­don, but the fear is there. Sim­i­larly, a man wear­ing a New York tee-shirt and a coat that "looked out of place in the hot humid weather" (also Mark Whitby) would not, with­out the con­text of pre­vi­ous days, be con­sid­ered a sus­pect, chased into a train car­riage in a pub­lic place, and shot in the head at close range five times.
Ter­ror­ism, clearly, does have effects. Ignore the pop­u­la­tion: it has effects upon ratio­nal gov­ern­ment. It makes our lead­ers pass inef­fec­tive laws that ham­per the pop­u­la­tion but do lit­tle to pre­vent ter­ror­ism. In Syd­ney, about a week ago, the media started issu­ing demands that "rad­i­cal" books in Islamic book­shops be — and I quote — "burnt".
I'm sorry, did I miss some­thing? Why is an increas­ingly "lib­eral" West­ern pop­u­la­tion revert­ing to burn­ing books? Whilst we're at it, can we burn all the works of Hitler, Mao, Stalin, Marx, a host of other com­mu­nist lead­ers, and, if we were to con­tinue, the works of var­i­ous French rev­o­lu­tion­ar­ies that would unequiv­o­ca­bly be con­sid­ered anti-establishment? Who cares what the estab­lish­ment is — polit­i­cal vio­lence is polit­i­cal vio­lence, is it not?
Oh, no, appar­ently not. But every­one avert their heads from Viet­nam and other instances of US-sanctioned polit­i­cal vio­lence, just in case. That wasn't about democ­racy, it was about stop­ping com­mu­nism that had turned North Viet­nam into an indus­tri­alised state with the fastest-growing econ­omy in the region to which aid from Rus­sia and China decreased whilst sim­i­lar aid to South Viet­nam increased and they became pro­gres­sively more depen­dent upon the US.
But that was, of course, a huge digres­sion that just threw me into a big pit full of Left­ist writ­ers. Ah, quick, let me out.
So let's ignore the pol­i­tics behind it for a sec­ond, and look at raw emo­tion. A man was shot in the head five times at close range on pub­lic trans­port. SOMEBODY, BLINK! I'm sure I'm miss­ing some­thing that makes all this per­fectly fine — and don't say prior acts of ter­ror­ism, because that's been proven to be uncon­nected, remem­ber? Ter­ror­ism has no effect on the pop­u­la­tion! Oh, what was that? I'm assum­ing imposed ide­olo­gies? Yeah, maybe.
Whilst I'm on this whole rant, I thought I'd men­tion tomor­row I'm going to blow up the Syd­ney Har­bour Bridge…
…and the only rea­son I'm capa­ble of doing this, is that I don't yet have a national iden­tity card to act as a restrain­ing force upon me. I'm imag­in­ing they'd come out now, and the force it would have on me as I walked towards the cen­ter of the bridge wear­ing a large back­pack… Oooh!!! It's pulling me back!!! I can't pos­si­bly det­o­nate this bomb, because that would mean I'd destroy this beau­ti­ful work of holo­graphic, bio­met­ric, foren­sic per­fec­tion! Oh, yeah, and they'd be able to iden­tify me as the per­son who did it if it sur­vived the blast. Because, see­ing as I'm a sui­cide bomber, I do actu­ally care a great deal about that.
To the Aus­tralian Gov­ern­ment: who­ever decides this is a good idea should be taken out on an excur­sion to Sydney's pub­lic trans­port net­work. They should be pur­sued by peo­ple in plain clothes call­ing out to them to stop, weild­ing hand­guns. The pub­lic should oblig­ingly step out of the way and accept this as nor­mal. The mem­ber of the pub­lic ser­vice who is being pur­sued will trip, and fall to the floor in the door­way of a train car­riage. They will cower, whilst three armed men come to the door­way of the train, and raise their guns in the air, point­ing to the head of the per­son who is now pow­er­less beneath them.
One.
Two.
Three.
Four.
Five.
The floor of the car­riage is red. "Every­body, please leave the car­riage. This per­son was a suspect."
Twenty other — now uni­formed — peo­ple come running.
Two days later, a state­ment is issued. But we already know the end­ing. It has been realised in the actions that recur­sively lead to the the death of this pulpy com­bi­na­tion of blood and flesh. A death of pub­lic free­doms has been realised, and the peo­ple have calmly left their car­riage of lib­er­ties with­out fur­ther ques­tion:– after­all, the guns are held by some­one else.
The ter­ror­ists have won.
If I were to write that in my HSC exam, as a short story or a work of fic­tion, chances are the paper would be con­sid­ered a non-serious attempt, as has hap­pened pre­vi­ously in at least one widely-publicised case with 'exces­sive' vio­lence (If mem­ory serves me cor­rectly, this instance detailed a school shoot­ing, I think). This vio­lence is not only on our streets, and in our tele­vi­sions: it is so per­va­sive in soci­ety that the insti­tu­tions once assigned the role of pre­vent­ing such now facil­i­tate it gra­tu­itously and with­out need for expla­na­tion. Remem­ber, in all this, that the British gov­ern­ment and bod­ies that con­sti­tute their pub­lic ser­vice (includ­ing the police force) have not iden­ti­fied the need for any fur­ther inves­ti­ga­tion into the pro­ce­dures that have allowed this bru­tal mur­der to take place, and nei­ther has any fur­ther inves­ti­ga­tion into why this man in par­tic­u­lar was shot. As of the time of writ­ing, the most recent press release avail­able on the Met­ro­pol­i­tan Police web­site is from the pre­vi­ous day:
"I can say as part of oper­a­tions linked to yesterday's inci­dents, Met police offi­cers have shot a man inside Stock­well Under­ground Sta­tion at approx­i­mately 10am this morn­ing. Lon­don Ambu­lance Ser­vice and the air ambu­lance both attended and the man was pro­nounced dead at the scene. I under­stand Stock­well tube sta­tion remains closed.

The infor­ma­tion I have avail­able if [sic] that this shoot­ing is directly linked to the ongo­ing and expand­ing anti-terrorist oper­a­tion. [Empha­sis mine] Any death is deeply regret­table. I under­stand the man was chal­lenged and refused to obey. I can't go any fur­ther than that at this stage…"

– Sir Ian Blair
This infor­ma­tion has since been proven incor­rect, yet there is a pre­vail­ing silence from the author­i­ties. Democ­racy requires a degree of open­ness that has not been allowed, here. Irre­spec­tive as to any "ongo­ing and expand­ing anti-terrorist oper­a­tion", announc­ing that an inves­ti­ga­tion is pro­ceed­ing into this spe­cific event is not only of no detri­ment to "anti-terrorist" oper­a­tions, but a req­ui­site aspect of democracy.
#
by Josh Street on July 24th, 2005 Tags:
anti-terrorist
,
Australian Government
,
BBC
,
Brazil
,
British government
,
Celso Amorim
,
china
,
Emphasis mine
,
Foreign Minister
,
Foreign Ministry
,
head
,
Hitler
,
Ian Blair
,
Jean Charles de Menezes
,
London
,
London Ambulance Service
,
Mark Whitby
,
Met police
,
Metropolitan Police
,
Metropolitan Police Service
,
New York
,
paranoia
,
public transport network
,
Russia
,
Stalin
,
Stockwell Underground Station
,
sydney
,
Sydney Harbour Bridge
,
United States
,
Vietnam
|
6 Comments »