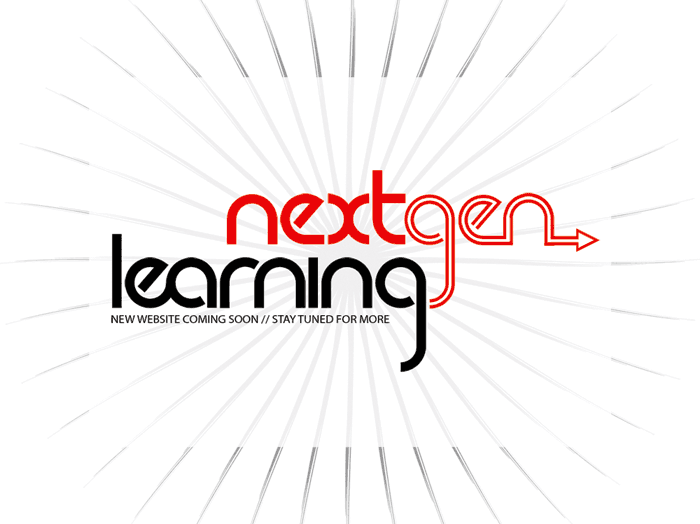 It's free­lance but still very excit­ing. The web­site itself isn't tech­ni­cally exotic but is for a gen­er­ally excit­ing & unique busi­ness con­cept, so it's quite good to be involved with. It's also brush­ing up on much-needed web skills for the slowly (oh-so-slowly) approach­ing CYIADA build… very good to be back in the field again fac­ing chal­leng­ing prob­lems I'd nearly for­got­ten existed. I will be get­ting very lit­tle in the way of SEO prac­tice on this one, though, because "nextgen learn­ing" is a very low hang­ing fruit right at the minute. It'll be taken by this site prob­a­bly as soon as I make this post! Search traf­fic isn't going to be a key busi­ness dri­ver though, so it's just impor­tant peo­ple can find the com­pany by its name at the minute. I'll prob­a­bly do some opti­mi­sa­tion around other key­words at a later stage, but it is in many aspects an establishment-phase busi­ness at present, so we'll wait til it's alive & kick­ing before pur­su­ing any­thing further.
I picked up host­ing from Seg­Pubstreet.id.au. I know. I legally own it and it sounds like it's got com­mer­cial poten­tial — Sup dawgs, get yo street ID-izzle here! — and I think that's even within the realm of allowed pos­si­ble appli­ca­tions of the domain. But I'm not really that inter­ested :P It was pretty cheap for Aussie name­space, too.
Any­way, that's got the Seg­Pub holder up at present and I might change it at some point in the future. It's quite a cute lit­tle holder graphic they've got going there, actu­ally… I'm a fan.
I'm con­tem­plat­ing replac­ing it with some­thing more inter­est­ing but prob­a­bly won't in the forsee­able future. There's the pos­si­bil­ity of giv­ing var­i­ous fam­ily mem­bers email addresses/websites there but that has poten­tial to turn into a hor­ri­ble respon­si­bil­ity: Seg­Pub aren't astound­ingly cheap, and I've only heard they're reli­able… at the minute it's just a sand­box project & one client in there, which makes it easy to bail if I need to. I'm vaguely hop­ing to pick up a stack of poten­tial free­lance work in a week or two when I present at a con­fer­ence, so I've got between now and then to find a suit­able host for a decent num­ber of new clients… at the minute I'm not exactly mak­ing money on host­ing, but given the tar­get audi­ence (boards co-ordinating state school scrip­ture & fund­ing) it's prob­a­bly not going to be the tough­est bunch to sup­port. No-one's going to be want­ing RoR apps, for exam­ple (though Seg­Pub do sup­port that :P)
Hav­ing said that, I've got to fig­ure out how best to show how to setup a web­site and sign up with Pay­Pal to start accept­ing online pay­ments in about half an hour. Actu­ally, less than that.
I'm think­ing I'll focus on the Pay­Pal side of things in terms of live demo and save Web Pub­lish­ing 101 for a hand­out, because it's impor­tant to com­mu­ni­cate that e-commerce on the web doesn't need to be scary & out of reach — though I often think it is. Part of that is a burn­ing desire to do things well in terms of user expe­ri­ence, because that's been drilled into me (from my own read­ing, research, and prac­tice) over the last three years, but also because of a gen­eral dis­trust of 3rd party providers. Which is stu­pid, really, because a face­less API for a pay­ment gate­way is exactly the same thing, only with­out the UI-lameness factor.
I think the biggest chal­lenge for this pre­sen­ta­tion in par­tic­u­lar will be to stop think­ing like there's an audi­ence who will be sold to by the aes­thetic com­ple­ment to func­tion­al­ity that we (rightly) place such value upon in other spheres. FEVA have been say­ing we should care about design for years (I've read/heard Mal­colm Williams give the same spiel in about 3 dif­fer­ent con­texts, but it's a good spiel so that's okay!), but, here in par­tic­u­lar, it's worth try­ing to think the other way. Of course if they have resources that would be ben­e­fi­cial to con­sider — but, as I under­stand it, the peo­ple using these web­sites will be there for a pur­pose. Good design can help that, but for things like mak­ing a one-off dona­tion or set­ting up planned giv­ing (and, for the record, I have no idea how to do that with Pay­Pal… I think that'll have to be a version-2 advanced sem­i­nar!) and down­load­ing a PDF newslet­ter, it's prob­a­bly not a really big deal.
In essence, it's not try­ing to reach peo­ple who need to be con­vinced of the value of their project, or that they take it seriously/care. Seri­ously bad web­sites aren't some­thing to aspire to, but if mediocre ones are eas­ier and achieve the goals they need to, then why not? Not the kind of clients I'd like to work for, but a lot of these peo­ple won't have any money to spend on a web­site, any­way, so it's hardly a big deal.
In sum­mary: I'm excited about mak­ing web things again, good first impres­sions of Seg­Pub as a host but we'll see over the next two weeks, and I'm pre­sent­ing soon to a bunch of peo­ple who don't care about the web (as an amor­phous we-are-the-web collective-entity being) but are enthused about the poten­tial ben­e­fits it can bring.